Compota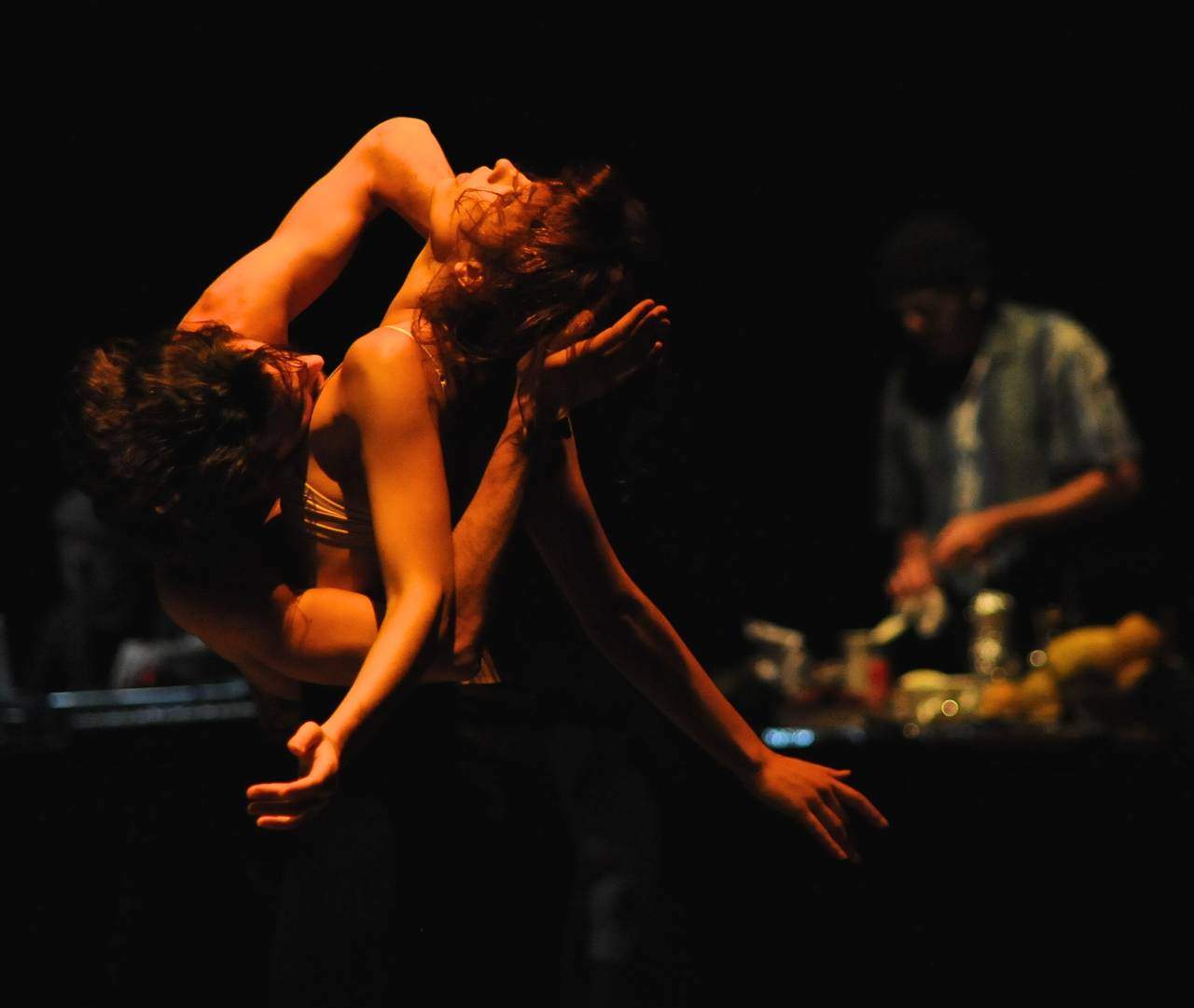 COMPOTA from the English Jam, a term originally from the Jazz culture that designates the collective improvisation of musicians, is an independent project that brings together interpreters and creators of different disciplines in research and creation sessions, training and live performances.

As a concept of multidisciplinary artistic research COMPOTA has been consolidating since 2004.

It is born from the fusion of dance, music and video (basic recipe) having as a final expression a performative and interactive show. It allows to integrate painting, text / word (original or from authors), photography, singing, livecooking, new circus, scenography, among others, as additional ingredients.

COMPOTA organizes the spaces for artistic intervention and ensures that individual contributions are synergistically articulated in a whole with meaning and artistic value of live composition format.

The interventional action and dialogue of the project opens the possibility for each performance to be different. Interpreters emerge as facilitators of a sensitive, sensory and unique experience in each presentation.
© Joaquim Leal


To book this show please contact us HERE or through our e-mail:
rhi@arteinstitute.org



More benefits with the RHI Membership
. Become a member!