Kwame Sousa
Artist
Sao Tome and Principe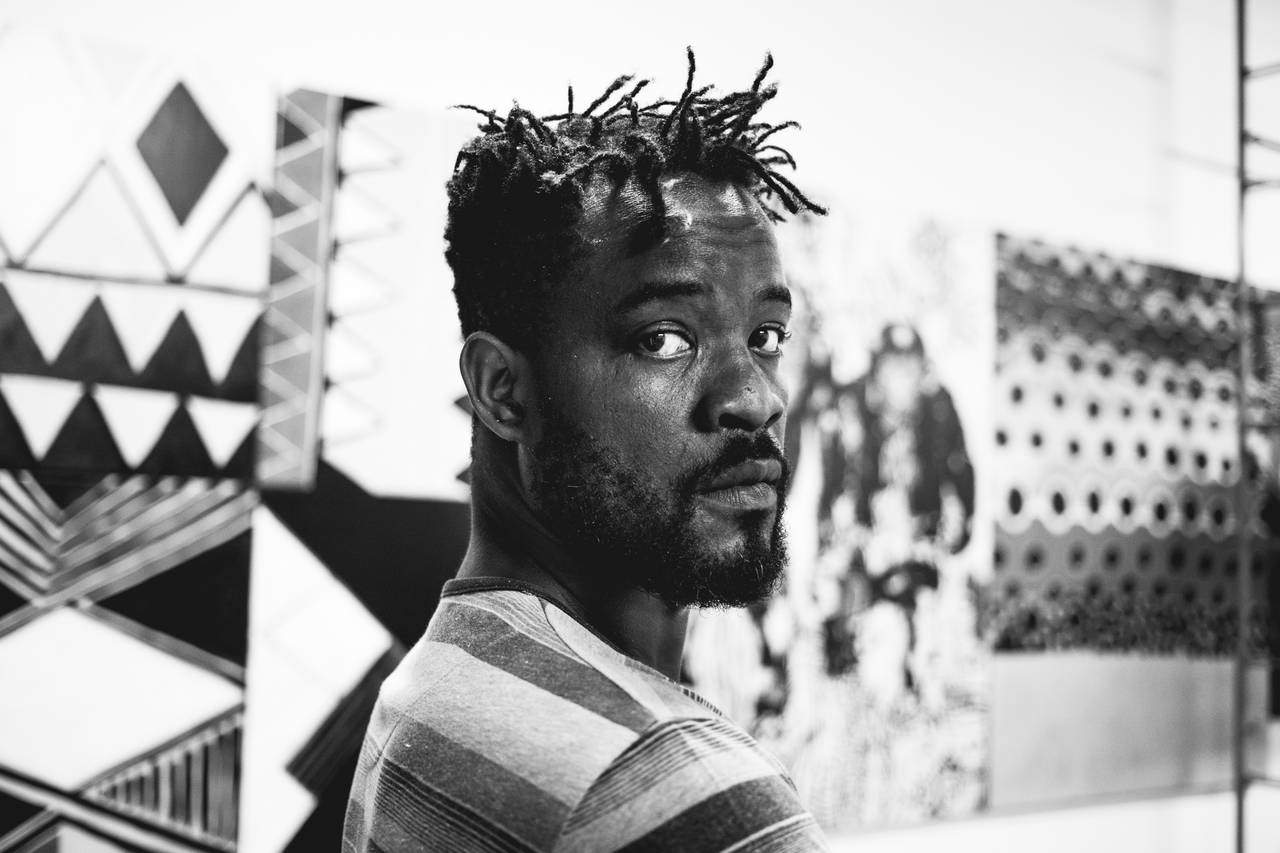 Kwame Sousa was born in Hospital Agostinho Neto, São Tomé and Príncipe (STP), in April 1980. He is a truly multidisciplinary artist who explores a wide range of media, techniques and styles.
Influenced by colleagues, Kwame developed a taste for art at the end of pre-university education, and then he began drawing.
In 2000, Kwame was developing an interesting language in his paintings, and he was selected for 'Projeto Experimentação 01', which marked his first public exhibition at Galeria 'Teia de Arte' in STP.
In 2001, he joined, together with the artist João Carlos Silva and others, the great project of the 'II Bienal de Arte' of STP. In fact, from 2001 onwards, Kwame Sousa went through a long period of discovery and maturation, lived with several international artists and took part in various workshops with artists from all over the world - which allowed him to connect and exchange experiences with different artistic languages.
In 2002, his work was showcased at Instituto Politécnico do Porto, Portugal, and then he held several individual and collective exhibitions in STP and other countries.
In 2003, Kwame Sousa began his academic career in Portugal, having studied at Escola de Artes e Ofícios do Espetáculo (EPAOE) of Chapitô, and then at Escola de Artes Visuais (AR.CO), where he studied painting and drawing .
Throughout his academic career, Kwame continued his artistic work, having participated in several exhibitions.
More recently, as part of the project "REINO ANGOLAR", he participated in "Bienal del SUR" in Venezuela. As part of the same project, he also participated in exhibitions at Droog Gallery, Holland, and other international art venues.
In 2014, Kwame Sousa participated in the Venice Architecture Biennale and in the Arquiteturas Film Festival Lisboa with the video "Mionga-House".
Currently, Kwame Sousa is the founder of the first independent art school in STP and has his own foundation called "Fundação Mionga Vantxi". He also collaborates with the project "Casa das Artes Criação Ambiente e Utopia" (CACAU) in STP, with the Gallery "Zero Point Art" (gallery and contemporary art space) in Cape Verde, with the "Fundação Roça Mundo" in STP and with the portal "BUALA" (portal of contemporary culture).
Having held exhibitions at several galleries around the world and participated in the "Luanda Triennale", "Bamako Film and Art Festival" and various editions of STP' "Biennale", Kwame Sousa belongs to the third generation of artists from his country, being considered one of the most influential contemporary visual artists in the international scene representing STP.
Recently, he inaugurated Ateliê M, the first school of visual arts in São Tomé and Príncipe.
The creation of Project Ateliê M – Escola Informal de Artes Visuais arises based on the understanding of the role of visual arts as human, social and economic development capital; source of self-esteem, vertical solidarity and social cohesion, favoring the emotional perception of belonging to an identity, self-knowledge, freedom of speech and intercultural dialogue as social values. Its goal is to contribute to the development of visual arts in São Tomé and Príncipe by creating and implementing an Informal School of Visual Arts, which is intended to be a reference center for santomean artistic education.