Porto, NY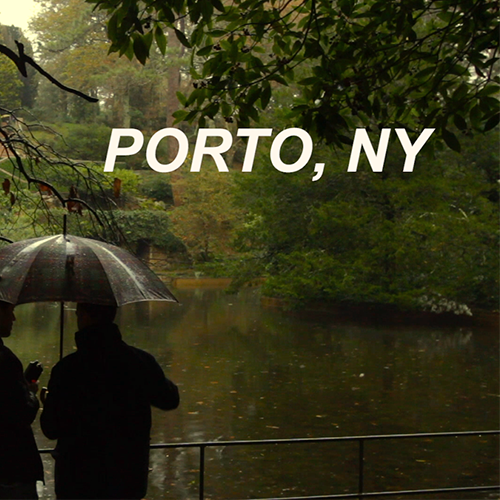 This project aims to submerge the audience, beyond commonplaces and obvious aesthetics, at a meeting point between two cities: Oporto and New York. The postcard-imageis deconstructed in benefit of a sensory and multi-temporal understanding of two simultaneous spaces as an attempt to defy the impulse for the panoramic view, opting instead for pluralistic readings in constant dialogue amongst each other.


The title Porto, NY - postal code for an imaginary address - refers to an omnipresent space in which multiple languages, geographies and symbols are integrated in a holistic relationship that questions and unravels the nuances of both locations, culminating in their fusion and allowing for a universality of senses. Porto–NY, as metonymy of Portugal–USA, is the oneiric conception of a topography of memory, where borders dilute themselves into sensations.

The performance will consist of a film-concert, with pre-recorded sounds and poetry, spontaneous musical composition by Renato Diz, pre-edited film and live video edition by Pedro Marnoto. Software created for the show by Pedro Veloso, poetry recorded in English by Maria Quintanilla and filming assistance by Hugo Marques.


To book this show please contact us

HERE

or through our e-mail:
rhi@arteinstitute.org



More benefits with the RHI Membership
. Become a member!