Catarina Molder
Soprano / Producer / Artistic Director
Portugal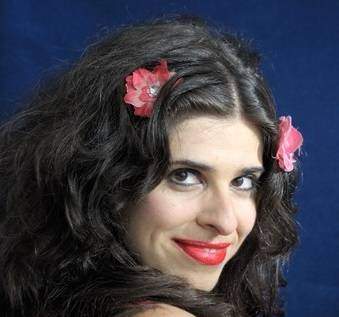 Catarina Molder was born in Lisbon. She holds a Masters Degree from Escola Superior de Música de Lisboa, and continued her trainig in the Hochschule für Musik und Theater in Hamburg, with a scholarship from Gulbenkian Foundation and from German Government. She has an extensive performance experience and a repertoire that ranges from Verdi and Puccini to Schostakovith, moving as well to musiktheater repertoire and contemporary opera and taking.

She combines artistic management and strategic view skills with vocal and performing talent. She is opera singer, artistic director, TV presenter, TV director, producer, manager, projects generator, instigator, provoker, not only interested in incarnating the big repertoire as a singer and performer, but also doing new opera commissions, being an active player building new paths for opera to evolve.

Aiming at finding new eclectic ways of communicating and presenting opera to the audiences of today she created, sang and presented a TV Series, for the national TV channel RTP2 – Super Diva- Ópera para todos (opera for everyone), winning the Author Society 2013 Award for the best Cultural TV show 2013, already with three Portuguese seasons and one English, co-produced with Unitel and worldwide distributed. Within her Opera Company – Opera do Castelo, based in Lisbon she has been creating her own opera projects, presenting opera in innovative formats, where she also performs, launching site specific projects and Festivals, doing frequetly new opera commissions and presenting new Portuguese versions of great opera repertoire.

In 2020 she launched with great public impact the festival Operafest Lisboa combining tradition and vanguardism, with 8 absolute premieres, investing in the opera of the future, where she also co-directed and incarnated Tosca, encarnated Cio-cio San and will be Amelia in Un Ballo in Maschera in 2022 Operaest's edition. She also commissioned, produced and starred in the opera "O Homem dos Sonhos" by António Chagas Rosa, premiered last February acclaimed by critics and audience. Future projects include the absolute creation for TV the opera fiction series for TV "Red Curtain".