Ricardo Pinto
Journalist
Portugal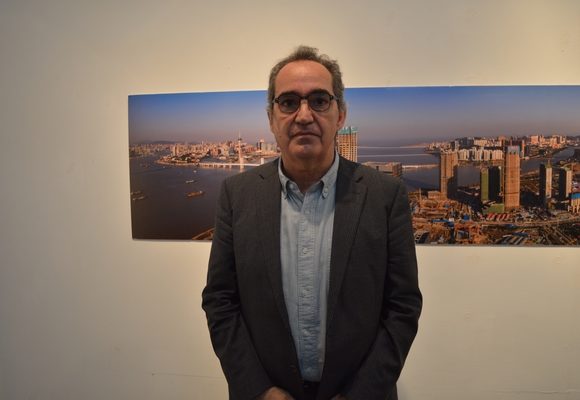 Ricardo Jorge Fonseca de Almeida Pinto was born in Nampula (Mozambique) on May 15th 1962. He graduated in Law from the Lisbon Law Faculty in 1988.

He started his professional activity at Rádio Macau (1979-1981) and belonged to the editorial staff of the magazine "Auto Mundo" (1982-1984), newspaper Auto Sport (1985-1987), RTP (1987-1990) and TDM (1990-1997). In Portugal, he has collaborated with "Expresso", "Sete", "A Tarde" and "O Jogo" newspapers, Rádio Renascença and SIC.

In November 1990, he moved from the RTP newsroom for that of Teledifusão de Macau (TDM). In 1996 he won the Macau Prize for Reporting, awarded by the Journalists' Club.

In January 1998, he became the director of the weekly newspaper Ponto Final in Macau, which he now owns. In February 2007, he founded the Macau Closer magazine, a bilingual (English and Chinese) monthly publication of life, style and arts.

In April 2011, he took over the management of the Macau Portuguese Bookstore and less than a year later, in January 2012, he organized the 1st Macau Literary Festival - Rota das Letras, an event that had its 10th edition in December 2021. He was awarded the Medal of Cultural Merit by the Macau Special Administrative Region Government in 2014.