Fitsum Abera Angasa
Musician
Ethiopia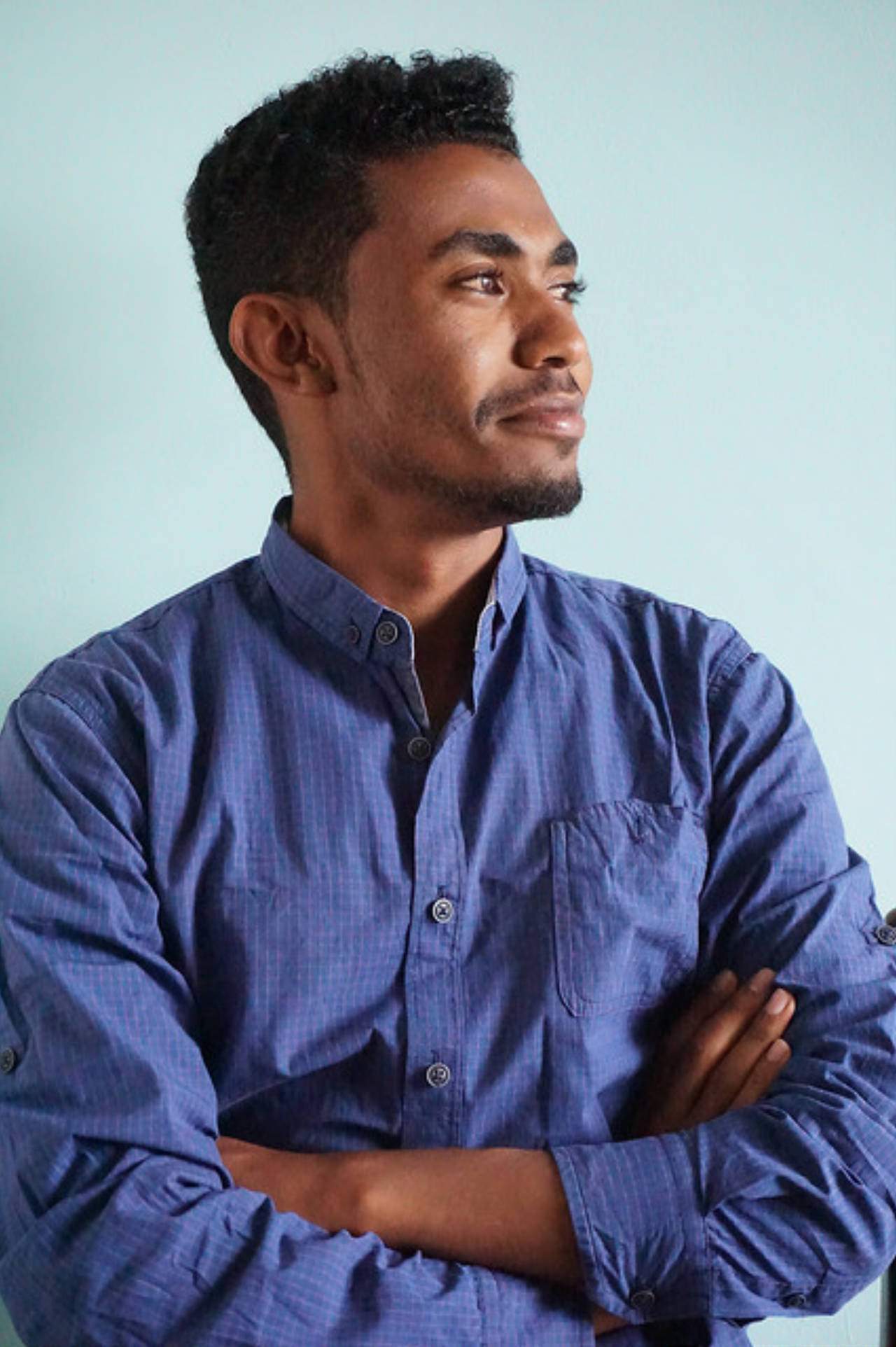 My name is Fitsum Abera Angasa. I was born in Addis Ababa, Ethiopia, in 1989.

I can say that I am a 'drum addict', I have loved playing the drums since my childhood finding anything that creates sound and going at it all day. Creating beats was my escape from mundane life and Art was where I delved into my imagination. I expressed my emotions through art; sketching, sculpting and music: as I was a shy and reserved person. I am lucky that I studied architecture, which is considered to be one stream of art.

I love who I am, I love the people around me. I try to keep the balance between my social life and individual moments. I don't get bored of life and I am positive about the future. I dare to dream a good and joyful tomorrow.

I hit the drum whenever I am in a mood to play. Drum is personal to me; I hope RHI STAGE will be my first public appearance. I was expecting for the best opportunity like RHI STAGE, to showcase my talent, my addiction to drum.

Djembe is all about movements, transcending rhythms and migrating thoughts. It is a manifestation of one's personal emotions and collective identities hence a perfect medium for me to express my emotions. Djembe has no boundary, the rhythms migrates and transcends territories, embracing the public with the contagious rhythmic beats.