Viviana Parra Guerreiro
Musician
France, Portugal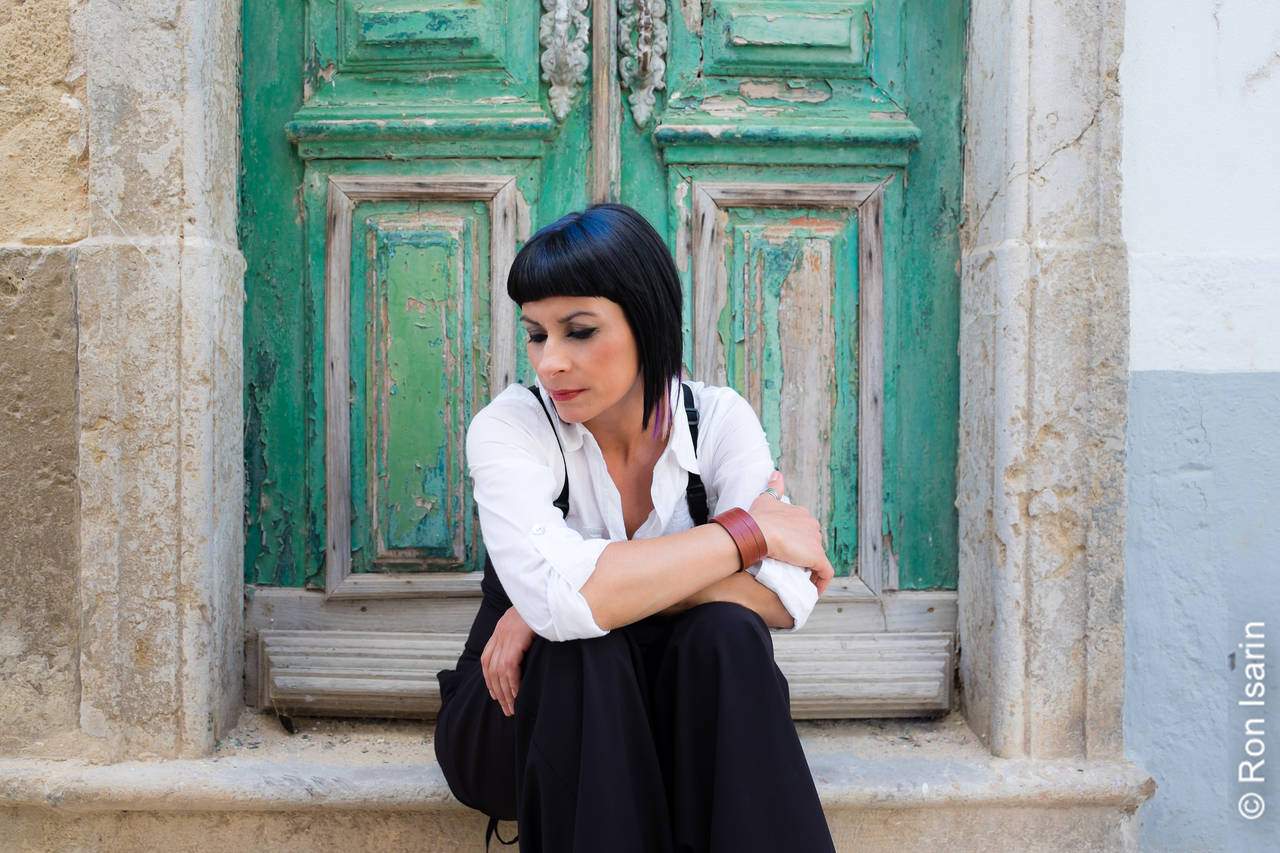 Viviane was born in France and came to Portugal with 13 years old.

There, she started her musical career in 1990 when she formed along with Tó Viegas the ENTRE ASPAS band after reaching the 3rd place in a modern music competition held by Câmara Municipal de Lisboa – Lisbon Municipality, and signed with the multinational record company BMG, having recorded 6 albums through that same label.

In 2002, Viviane recorded the 1st CD for the collective project LINHA DA FRENTE published by Universal Music, alongside with João Aguardela and Luis Varatojo.

In 2003 together with Tó Viegas publishes through her own label - Zipmix Records - the 1st CD from the CAMALEÃO AZUL project entitled "O Sul" based on Fernando Cabrita poetry.

In 2005 after the ENTRE ASPAS band ending, Viviane starts her solo career with debut album entitled "Amores Imperfeitos" followed by the second one "Viviane" published in 2007.

In 2009, she is invited for the project "RUA DA SAUDADE" a tribute to Ary dos Santos and his poetry, along with Mafalda Arnauth, Susana Félix and Luanda Cozetti.
The album titled "As Canções de Ary", published by Farol Música reaches platinum.

In 2010 she receives an invitation from Turismo do Algarve, to give her voice to the theme "The most famous secret in Europe" – international campaign that promotes Algarve region abroad.

Her third album "As Pequenas Gavetas do Amor" was released in 2011. In this album, like in the other ones, she invites us to travel through her exceptional voice and her songs where we can find clear influences of the Fado, jazz and the French Musette that makes her songs sounding so special.

In 2014, Viviane releases her fourth album entitled "Dia Novo" and has excellent reviews (Musicframes, Rootstime, Dutch magazine Heaven). The 1st single is an homage to Lisbon city entitled "Do Chiado até ao Cais". This album is also released by the Benelux world music Company, Xango Music. Viviane makes a Tour in South Africa.

In 2015, Viviane completes 10 years solo career and celebrates the date with a "Best of" entitled "Confidências". This fifth album brings together the best songs from her 4 Cd´s and also includes an original song "Fado do beijo" and a version from the brazilian song "Cantoras do rádio" sung by Carmen Miranda in 1936. A special vinyl edition is also released and has the particularity to have a cover entirely made in cook skin.

In 2016, Viviane is invited by the Figuras´s Theater in Faro, to be the 1st "Artista Figuras" and during this year she makes there 3 different concerts. She makes her first Tour in Lithuania and performs in Paris at Festa da Rádio Alfa and also at the Association Cap Magellan´s Gala, that takes place at the Mairie de Paris.

In 2017, Viviane makes a Tour with several concerts in Latvia and Lithuania, all sold out. On December 1st, Viviane releases her new album "Viviane canta Piaf" that is a tribute to the French singer Edith Piaf.

In 2019, Viviane performs several concerts in Kenya (Safaricom Jazz Festival), Lithuania and Germany.

In 2020, Viviane prepares a new album of original songs, due to be released by the end of the year.