Electric Guitars and Basses Orchestra
Orchestra
Portugal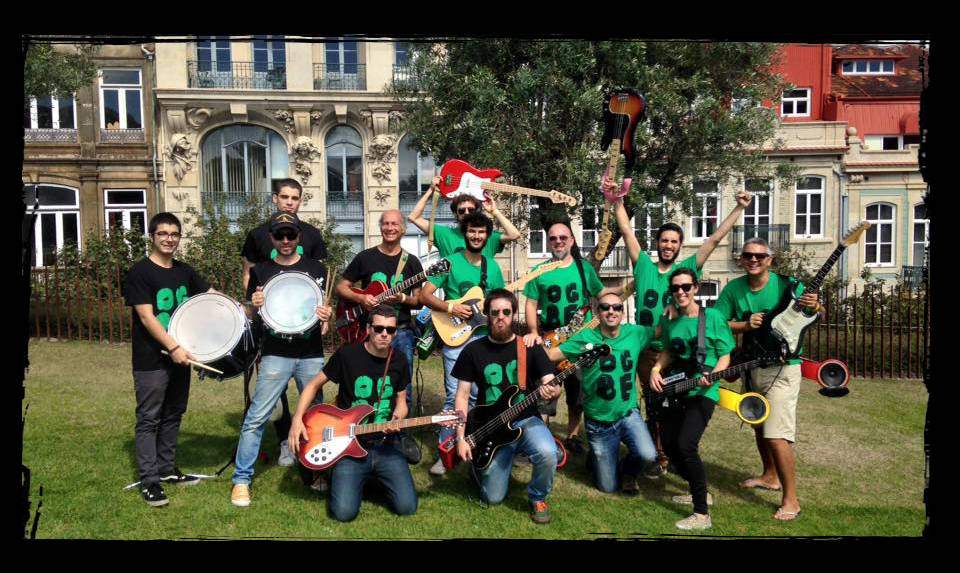 OGBE - Electric Guitars and Basses Orchestra, was created in 2009 by guitarist and composer Pedro 'Peixe' Cardoso as part of the Sonópolis project, in collaboration with the Educational Service of Casa da Música, in Porto.

It's in live shows that OGBE distinguishes itself. Each concert is a unique event of music celebration. With real-time conduction, the pieces are composed under fragments created by the group, which result from the intersection of several musical languages and exploration of the unusual timbrical resources of dozens of amplied guitars, basses and drums out in the street parades or on stage.

OGBE has been performing since 2009 at events organized by Casa da Música (Sonópolis, Clubbing) and Serralves (Serralves em Festa) and venues such as Passos Manuel, Plano B and Maus Hábitos in Porto, and also in Guimarães, Vila Real, Estarreja, Fundão, Ponte de Lima and Figueira da Foz.

OGBE has a namesake album released by Casa da Música in 2014.