João Gentil
Musician
Portugal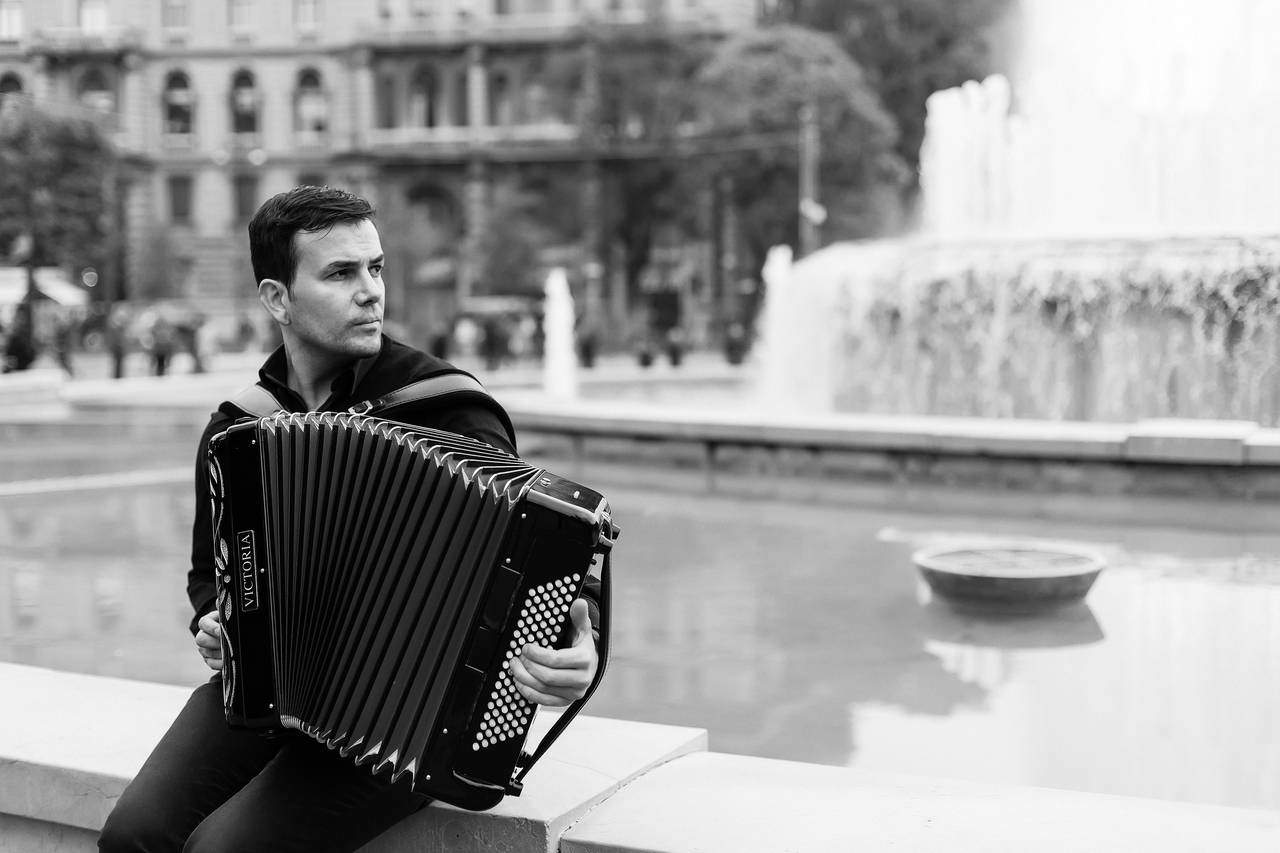 João Gentil is a sentimental accordionist, where the accordion floats in soft and romantic melodies. He was born in the city of Cantanhede - Portugal - but at the age of 6 years old he emigrated with his parents to Switzerland – Lausanne - where he lived until the age of 12 years old. At Lausanne he joined the Orchestre et École d'Accordeon de Renens (Lausanne). In 1992 he came back to Portugal, to attend the Conservatory of Music David de Sousa – Figueira da Foz. From 2006 to 2011, he was the French collaborator for Accordions WorldWide - www.accordions.com , the biggest web about accordions in the world. Later in 2007 he starts working with Roland Corporation on the Roland V-Accordion project as a product specialist. About 2009 he began the study of the Bandoneon in the Argentinean capital Buenos Aires with prof. Julian Hasse from the Academia Nacional del Tango. He attended numerous masterclasses, like with French accordionist Richard Galliano and the Argentinean tango legend Juan José Mosalini.

João Gentil studied accordion at the CNIMA Accordion School – Centre Nationale et Internationale de Musique et de l' Accordéon - in France, taking classes with Mr. Jacques Mornet. He played all over the world in Argentina, Brazil, Colombia, Spain, South Corea, Marocco, France, Italy, Ireland, USA, among others. In 2003 he attended the Las Vegas International Accordion Convention where he shares experiences and met international accordion legends such as Art Van Damme, Dick Contino, among others. João has experience as a soloist Bandoneon player with symphonic orchestras, like recently with the Choir and Orchestra of the Symphonic Choir of Portugal as solo bandoneon guest in the work of Martin Palmerí - Misa a Buenos Aires.

He's named in the first reference accordionist book in the world "ACCORDION AND WORLD'S BEST CONTEMPORARY ACCORDIONISTS" published by Stars Illustrated Magazine, Times Square Press - New York in 2019.

João Gentil recorded in Argentina and Portugal his first album "ConLatinidade" in December 2014 disc supported by the Portuguese National Radio Antena 1. He's invited regularly to recording by portuguese national artists.

Actually, he has been an accordion teacher at the School of Arts at Figueira da Foz, (Escola de Artes do CAE da Figueira da Foz) since 2014.