Rolando Galhardas
Actor
Portugal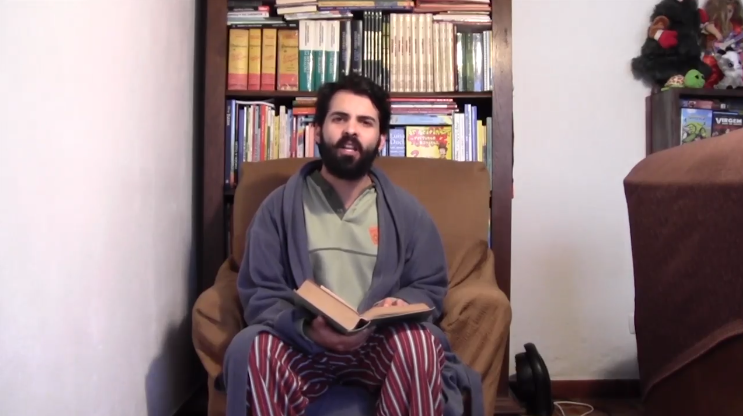 Artistic director and actor. Degree in Theatre from the University of Évora (2017) and Master in Artistic Direction from the Superior School of Music and Performing Arts (2019). He studied performing arts at the school Sou Movimento e Arte (2009).

In Theatre he worked with Julieta Aurora Santos (A Hidra, Teatro do Mar, 1998); Felix Lozano (Atomo AMO-TE, Sou, 2009); Miguel Moreira (no title. LIXO, Sou, 2009); Ana Tamen (Roberto Zuco, 2015); Beatriz Cantinho (As Coisas de que São Feitos os Sonhos, 2016); João Garcia Miguel (A Velha, 2017), Paulo Roque (Atirei o Pau ao Dantas mas Dantas não morreu, 2017); André Braga and Cláudia Figueiredo, Circolando (Linhas de Fuga, 2018); Joana Ji Antunes (Vaiana - The Disney Musical, 2018).

He highlights his constant contribution to the Festival Artes à Rua, in Évora, in the show, Terras ou Que é teu está Guardado, directed by Pedro Filipe Mendes (2017), in the show with the community, "Por Portas e Travessas" where, in addition to being an interpreter, he was a staging assistant for Ana Luena (2018); and finally, in 2019, with the artistic direction of two shows, "Ninhos" in a sharing of direction with Chissangue Afonso and "Aless" in a sharing of direction with Juliana Fonseca.

He is currently a member of the board of Colectivo Cal - Associação Corpo na Arte, based in Évora, a multidisciplinary structure that aims to diversify the artistic offer in Alentejo, focusing on training the public and creating new audiences.

Currently he is also a member of the Companhia Baal17 team, based in Serpa, where he works as an actor.