Daniel Seabra
Artists
Portugal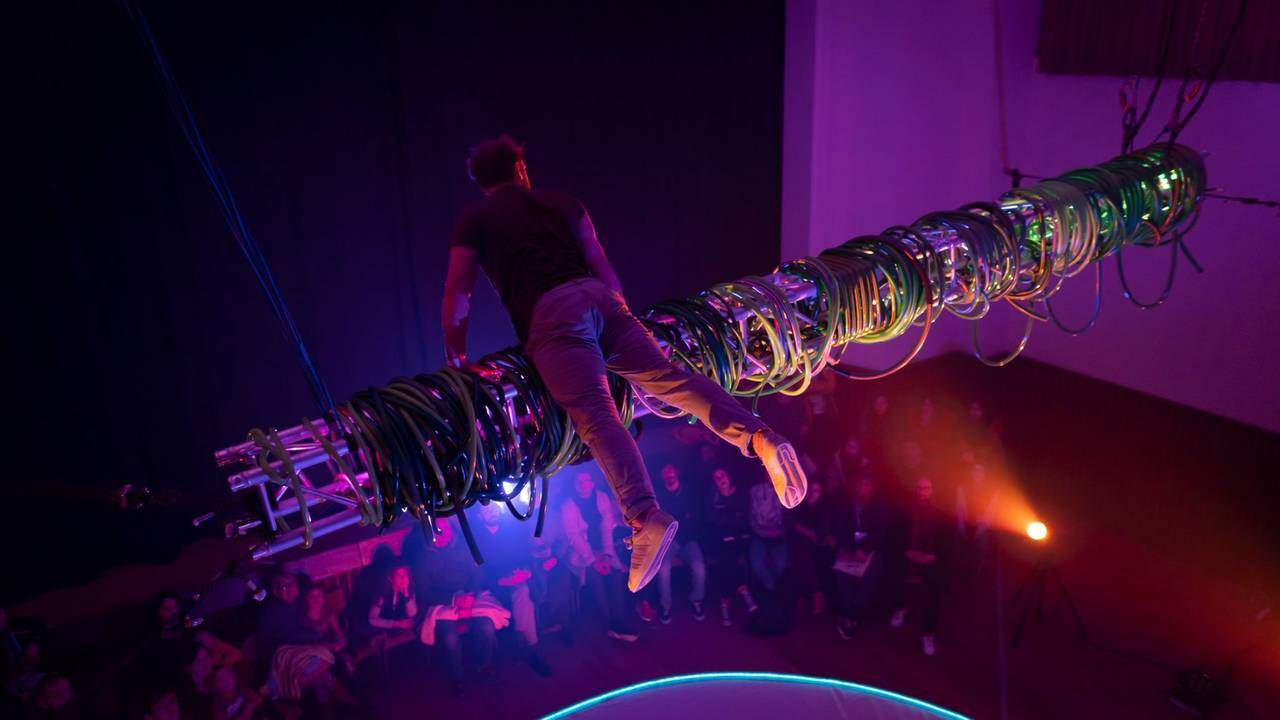 Born in Porto, Daniel Seabra begins his artistic career in 2010, specializing in aerial acrobatics at Chapitô – Professional School of Performing Arts and Crafts. Merit student for 3 consecutive years, wins the scholarshipTalento Nacional – BES 2013.

Worked as an airman for Royal Circus (2013), Cirque Pinder (2014), among others. He also collaborated with companies such as La Fura dels Baus, Companhia da Esquina, Teatro Experimental do Porto, Teatro Cão Solteiro, Chapitô, among others.

In 2016, he co-created "Água mole em pedra dura" with a presentation at the Trengo Porto Circus Festival, M.A.R. – Mostra de Artes de Rua, and other festivals. In 2017 he has worked with João Pedro do Vale and Nuno Alexandre Ferreira, in "Palhaço rico fode palhaço pobre" for BOCA – Biennial of Contemporary Arts. He has also participated in the creation of the Erva Daninha – "Savar AM". In 2018 has directed the project "Fractions of a Whole", in the frame of Imaginarius Festival.

In 2018 debut his first solo "Crisálida", inserted in Mostra Estufa, a project of Erva Daninha Company. In 2019, he develops his new multidisciplinary creation [HOSE], a creative process that is supported by LEME festival and Calouste Gulbenkian Foundation through the 2019 New Talent in Dance program.

As a creator the focus of his research is the fusion of the circus with other artistic languages in order to perceive the contamination that the disciplines have among themselves, challenging new approaches and performative perspectives.