Lígia Lebreiro
Artistic Director
Portugal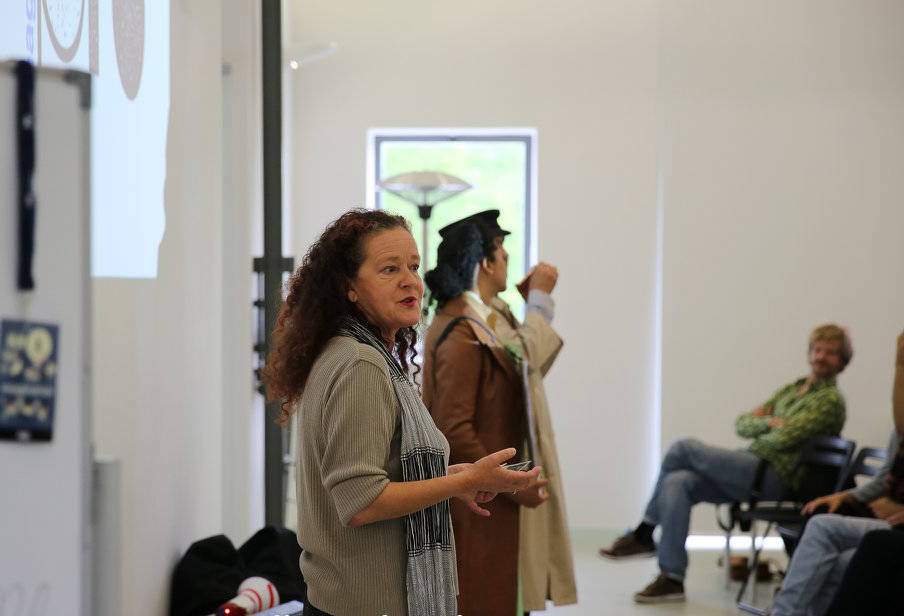 As artistic director and co-founder (with Simão Valinho) of the multidisciplinary Companhia Persona (since 2001) I can highlight some of my last artistic creations.

In the context of those creations I developed choreographic, video, animation and video mapping works, set design, curatorships, community creation projects, installations, etc.

I can highlight the following:
O QUE CONTAM AS ESTÁTUAS (Museu de Lamas, 2019 - Criações Imaginarius)
DEADLINE NOW (Festival Imaginarius, 2006)
AZERT (2004 until now)
BRAINDANCE (2019)
CURATORSHIPS
INSTALLATIONS

There is another recent collaborative project I'd like to stand out: ZAFFAH.

ZAFFAH is a Multimedia ​Electronic project, using both electronic instruments as recycled and transformed instruments combined with video and video mapping projections.

Simão Valinho - electronic and unusual musical instruments
Lígia Lebreiro - multimedia /digital art / video mapping

In october 2019 we premiered our first show: "Unexpected Journey"

Inspired by the vision of an alien entity that visits Earth, ZAFFAH ​is the character created by Simão Valinho to perform this journey.

The music of Simão Valinho and the visuals of Lígia Lebreiro helps the public to share ​Zaffah​'s feelings, visions and impressions through his journey to our planet.

The final show is the result of an artistic residence (2019) of both artists in Imaginarius Centro de Criação - Arte e Espaço Público​ (ICC).