Manuel Linhares
Musician
Portugal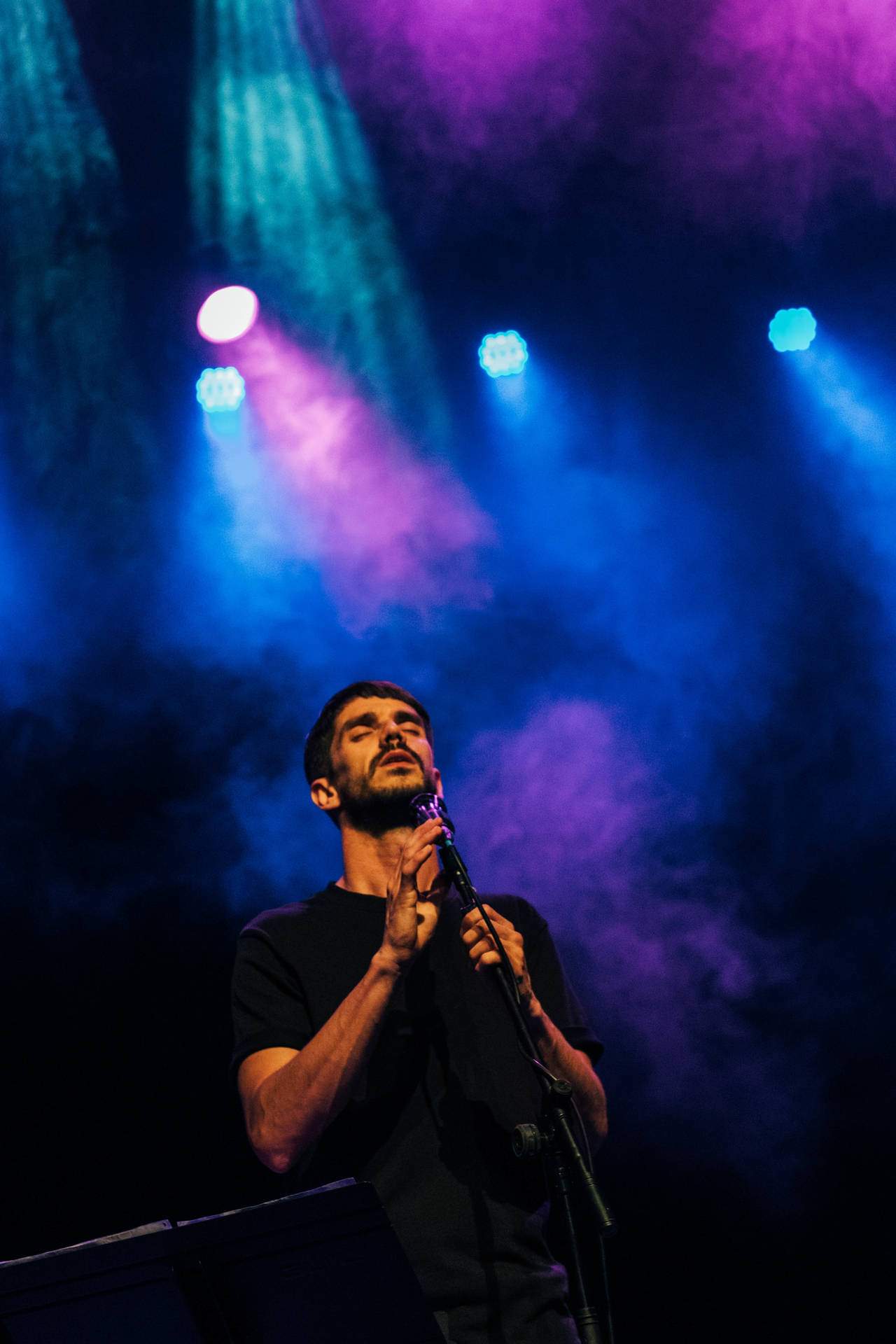 Manuel Linhares is Portuguese a jazz singer living in Oporto which has been dedicating time to composition, improvisation and teaching. Beyond his degrees in Jazz Singing by ESMAE and Architecture by the FAUO, his musical background pass also through cities like Barcelona, where he studied on "Taller de Muzics" in 2006 and Berlin, where in 2010/2011 he went to Jazz Institute of Berlin.

Manuel Linhares studied with national and international jazz references, like Sofia Ribeiro, Michael Lauren, Judy Niemack, Jonh Hollenbeck, Gerard Presencer and Theo Bleckmann. He also had the opportunity to work with great singers, like David Linx, Grzegorz Karnas, Rhiannon, Rebecca Martin, Becca Stevens, Gretchen Parlato, the unavoidable Meredith Monk and the extraordinary Bobby Mcferrin. Manuel Linhares was part of several groups and had the opportunity to sing in Portugal, Spain, Germany or France, but also in the United States and Brazil.

Linhares performed at the a capella group "Canto Nono" directed by José Mário Branco and was singer on the band "Fado em Si Bemol" with whom recorded the album "Rec". The singer also features in Sofia Ribeiro and Gui Duvignon Cd "Porto". Was invited by Judy Niemack to sing "Chillida Project" at the "Jazz Fest of Berlin 2010". Sang with the conducters Pedro Moreira and Claus Nymark with the orchestra AngraJazz at the Angrajazz festival 2011 and 2013. On 2013, the singer toured also with orchestra.

Manuel Linhares has two original albuns, the first from 2013 "Traces of Cities" and the second released in 2019 called "Boundaries". In 2017 he creates "O Círculo da Voz", an improvisation and creativity vocal lab and in 2019 alongside the singer Sofia Ribeiro and beatboxer Rizumik the "Vocal Being Retreat" - an vocal improvisation retreat. To highlight that Manuel Linhares has deepen his singing studies and vocal improvisation with Rhiannon, at Hawai (2016), in december of the same year won a scholarship to take part in "Voice as practice" with the extraordinary artist Meredith Monk in New York. In 2018 and 2019 returns has her assistant.

In Agust of 2017 participates on the "Circlesongs" workshp with Bobby Mcferrin in New York, where he returns in 2018. In 2019 he´s invited to assist Bobby Mcferrin on his workshop. Nowadays, Linhares adds to his original music project, the duo with the Brazilian singer Pedro Iaco and the singer of Mar-Planície, Carlos Martins saxplayer project that joins Jazz and Cante Alentejano.