Celina da Piedade
Musician
Portugal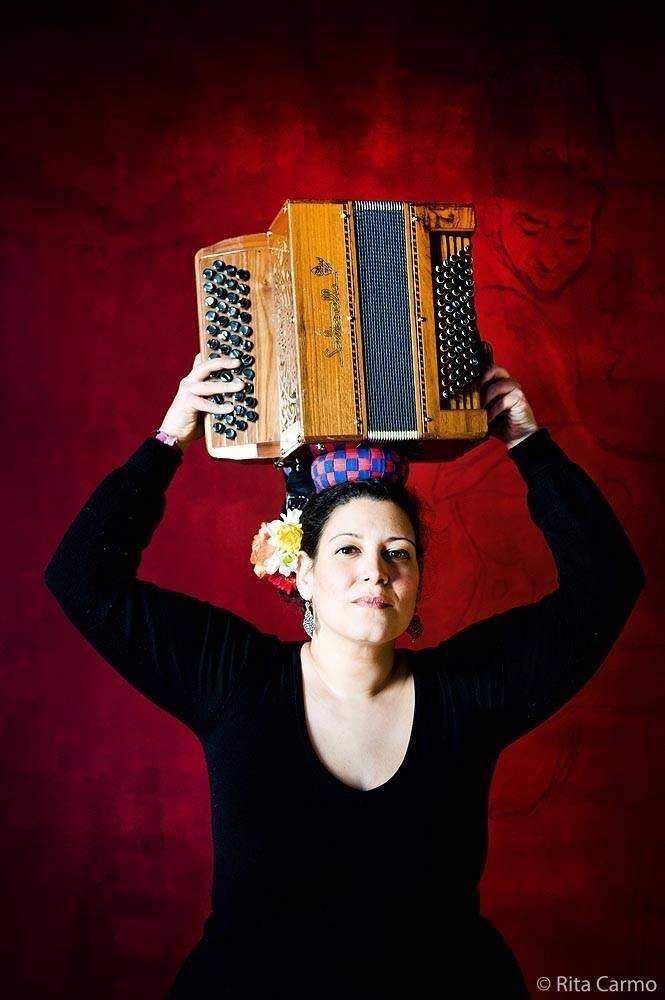 Celina da Piedade is a performer, songwriter and a researcher. She began studying music at 5 years, and shortly after already acted in public. She studied at the Conservatory of Setúbal, got her university degree in History- Cultural Heritage (University of Evora) and a master in Musical Sciences- Ethnomusicology (New Univesity of Lisbon). She's a researcher at INET-md (Ethnomusicology Institute) and also at PédeXumbo, where she's also the honorary chairman.

As a musician and composer she's been collaborating with many different artists as Rodrigo Leão, Mayra Andrade, Ludovico Einaudi, Kepa Junkera, Uxia, among many others. She took part in over one hundred record editions, plus soundtracks for film, theater and dance. In her solo project she already released three albums: "Em Casa" (Melopia 2012), "O Cante das Ervas" (Melopeia and Jardim da Boa Palavra 2014) and "Sol" (Sons Vadios 2016). With her band Uxu Kalhus, has the singer, accordion player and composer, she released "A Revolta dos Badalos" (Hepta Trad, 2004) and "Transumâncias Groove" (2009).

She's also a member of the big music collective Tais Quais, side by side with great portuguese artists as Vitorino, Tim, Sebastião Santos, Serafim, Vicente Palma, Paulo Ribeiro e João Gil, already with three released albums: "Os fabulosos Tais Quais" (Sony Music 2015), "Os fabulosos Tais Quais ao vivo no Tivoli" (Sony Music 2017) e "As novas aventuras dos Tais Quais" (Sony Music 2019).

Because of Celina da Piedade knows the Music of the south of Portugal as few, she's been invited to take this music thru out her country and abroad, leading very successful concerts, talks and workshops.