Roger Mandle
President and CEO of Roger Mandle Associates LLC
United States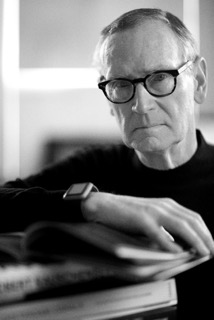 Roger Mandle is currently President and CEO of Roger Mandle Associates LLC, a consulting firm dedicated to assisting museums and universities in strategic planning, board and senior staff development and mentoring, and advice during important transitions. Clients have included the Newark Museum, Johnson & Wales University, the University of Maryland, University of New Haven, Pacific Northwest College of Art, Phillips Auctions, Qatar Foundation International and Qatar Museums Authority, where Dr. Mandle was the Senior Advisor to the Chair of the Board of Trustees. His firm is also advising a number of private clients in collections formation, and mentoring senior members of the academic and museum community in career development. RMA is also leading in the creation of alternative models of art and design education including online education for museums, universities and art colleges.
From 2008-2012, Dr. Mandle was Executive Director and Chief Officer Museums at Qatar Museums Authority. In this role, he was responsible for conceiving the foundational aspects of over 12 museums, including the Museum of Islamic Art, Mathaf (museum of Arab modern and contemporary art), Orientalist Museum, Children's Museum, Qatar Olympic and Arab Sports Museum, Qatar Natural History Museum, Media Museum, National Museum of Qatar, Pearl and Jewelry Museum, Science of Flight Museum, and others. These projects included creating the concepts, hiring the key staff, developing architectural programs, interviewing and working with architects on plans, opening the museums, promoting them, etc. He was responsible for the overall institutional road map and master planning program for QMA. He was also responsible for various financial, development and governance models at QMA. His office developed agendas for the Board and Senior Management Team meetings. He was the creator of the Gulf Arts Leaders Forum that gathered representatives from seven regional nations to discuss collaboration and issues of cultural integration.
Mandle also conceived of and developed the Qatar High School for Visual Art and Design, Qatar Regional Conservation Laboratory, and the Center for Arab Contemporary Architecture and Urban Design (in partnership with Aga Khan Trust). He helped to conceive of an international arts residency program in Qatar. He was responsible for bringing numerous international exhibitions to Qatar, including Masterpieces from the Rijksmuseum, Gifts of the Sultans, Treasures of the Green Vault, Dresden, and created a traveling exhibition service. He designed the galleries at Al Riwaq and Cultural Village where modern and contemporary exhibitions such as Takashi Murakami and Louise Bourgeois could be shown. He also developed a public art program for Qatar, with works of art by major international and local artists to be installed at the airport and convention center.
Prior to his work in Qatar, Dr. Mandle was for 15 years President of Rhode Island School of Design. During his tenure, the college's endowment grew from $75 million to over $400 million, in part due to aggressive fund raising the goal for which was fulfilling a strategic plan and a $115 million capital campaign led by Dr. Mandle, the faculty and curatorial staff. Many new academic and museum programs, including a joint degree program with Brown University were established. During his tenure, the RISD Museum of Art added a new wing designed by Rafael Moneo, and the existing building and collections renovated and reinstalled by the museum staff.
Dr. Mandle was Deputy Director and Chief Curator of the National Gallery of Art from 1988-1993. He was responsible for all collections, curatorial and education staff, exhibitions and programs, conservation, publications and research library. He developed the process for the Gallery's strategic plan and assisted in its implementation. He organized several exhibitions including the first monographic exhibition of Vermeer in the United States and The Netherlands in nearly 50 years.
Dr. Mandle was Associate, then Director of the Toledo Museum of Art from 1974-88. Prior to that post, he was Associate Director of the Minneapolis Institute of Art from 1967-74. He was a member of the Ohio Arts Council, and was appointed by two Presidents to the National Council on the Arts, and was among its longest serving members. Dr. Mandle organized the first El Greco exhibition since the early 20th century that traveled to the Prado, National Gallery, Washington and Dallas Museum of Fine Arts. With the architect Hugh Hardy, he renovated and expanded the museum.
Serving on many boards of trustees of non-profit cultural and for-profit organizations, Dr. Mandle has organized strategic planning and evaluative efforts for many of them. He was a member of the Advisory Board of the Virginia Commonwealth University Qatar. He was a Vice Chair of the American Association of Museums, and a member of the Association of Art Museum Directors. He was on the Board of YoYo Ma's Silk Road Project, and was President of the Board of Newport Restoration Foundation. He was a member of the Board of Maine Media Workshops and College. Mandle was a member of the European Art Visiting Committee at the San Antonio Museum of Art, and the was a member of Collections Committee of the New Bedford Whaling Museum, where he co-curated an exhibition of Dutch and Flemish seascapes. He is a member of the Visiting Committee for the Williams College Museum of Art. He serves on the Art Acquisition Committee of The Toledo Museum of Art, He is the Founder and Chair of the Board of Massachusetts Design Art & Technology Institute (DATMA.org).
He has taught museum studies and art history at Williams College, Brown University and RISD. He has published and lectured widely on the future of museums, art history and contemporary art and design. He received his PhD from Case Western Reserve University in Dutch Art History and his M.A. and Museum Training Certificate from New York University. His undergraduate degree is from Williams College. He has been awarded nine honorary degrees, and the Lifetime Achievement Award from the RI Council on the Humanities.