Marta Coutinho
Dancer
Portugal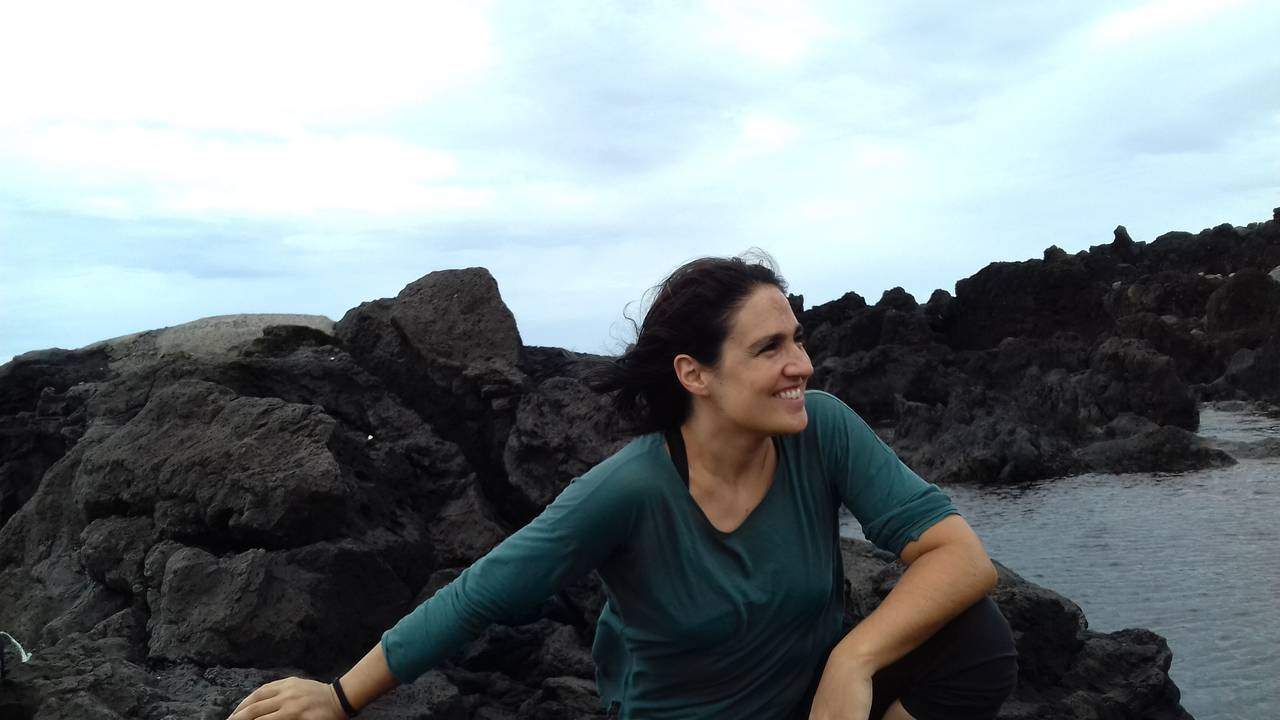 Portuguese artist whose work is focused on artistic / educational projects mainly through contemporary and traditional / world dance. Marta has Degrees in Language Teaching (2003), Arts Trainer for Teachers (2005) and Massage Therapist (2013). She studied different dance styles with teachers and choreographers from all over the world both in Portugal and abroad, such as Trinity LABAN, London (among others: Contemporary dance, Pilates-based Body Conditioning, Contact/Improvisation, Ballet, Traditional Folk World Dances, Choreography, Physical Theatre). She is strongly influenced by Iberian, African and Brazilian rhythms, and she has been dancing its traditional dances since childhood, along with many dancers from different countries. Marta began to work as a professional dancer in 1996 and she soon started to participate and create multidisciplinary artistic projects, many of which were created to provide an artistic experience to people that had never had access to artistic practices.
Among other professional experiences: invited artist of the European project MUS-E, Yehudi Menuhin Foundation (1999-2005; 2012; 2017/18); Producer and Artist - Andanças Festival (1997-2004); dance teacher at the conservatoires Coppelia and Mayeusis, Spain (2006-2008); Producer and artist - Festival TODOS (2011-2014); Project PARTIS, Fundation Calouste Gulbenkian, Project "Margens" (2015); dance/music groups "Adamastor Remix" (2012-2016) and "Bule-Bule" (since 2016); dancer at "Comida ConVida" Festival "Bairro Intendente em Festa (2018)", "Groove em Si sem Dó" New Year´s performance Évora (2018/19); Dancing coordination and dancer "Bailarindo" with Largo Residências (2017-2019); Dance teacher at "Centro Pré e Pós Parto" (pre and post birth centre) – "Babywearing dance for moms and babies" (2015-2019); interpreter in performances of artists like Madalena Victorino, Francisco Camacho, Sofia Neuparth, Caroline Bergeron or Antonio Catalano; Publications - "Já fui ao Museu" and "Asas para que te quero" for the Évora City Museum and "Zampadanzas" (book on world dances), Edicións do Cumio publisher, Spain.
Marta is interested in the relation between dance and people´s daily lives, so she is currently creating projects that regarding this idea while she develops these other projects: "AH! AH! AH!" - Dance and music performance for babies (from Marta Coutinho & Ruca Rebordão) where she is also a dancer; Dance teacher at "Troupe Sénior" of Chapitô (senior circus crew of Lisbon´s circus school); dance teacher at "Centro Social 6 de Maio" and "JIFA" (kindergartens); dancer with "Bule-Bule" – New Traditional Dances (dance / music group that creates new choreographies based on traditional ones and presents Balls where the audience learns to dance while the musicians play live for them); "Ateliês RUMA" performance workshops for children and families in places such as schools, theatres, libraries, among others.