Case Study Associação Passa Sabi
Lisbon
Culturgest, Pequeno Auditório
09 May 2023, 12:30pm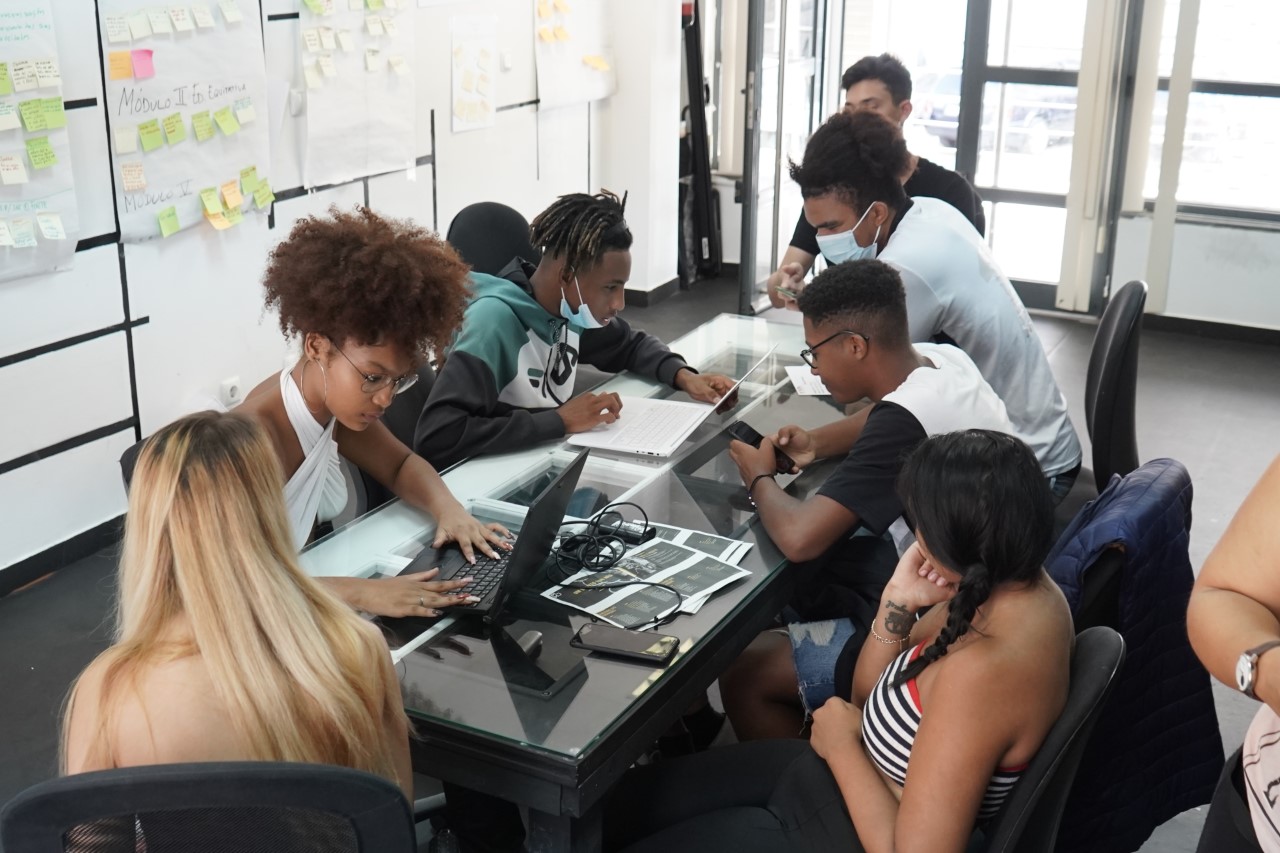 Passa Sabi Association was born in Bairro do Rêgo in Entrecampos and today resides at Rua Augusto Abelaira, nº 12 A. Our mission is to work to improve the quality of life of those who reaches us and to promote the social mobility of community members with greater socioeconomic vulnerability. It was born in 2014, after the support of the Calouste Gulbenkian Foundation's 'O Nosso Km2' project, through the strength of residents who wanted to make a difference in the community. We work daily to create a world where the quality of life is the same for everyone, access to education is real and horizons are as wide as possible!
Speaker:
• Joana Mouta - Project Coordinator at Associação Passa Sabi
Language: PT
RSVP:
forms.gle/3B6kvdwJRoGUkQxr7
Investors
| Caixa Geral de Depósitos | Fundação Millennium BCP | Fundação Luso-Americana para o Desenvolvimento | Grupo Hotel Pestana | Organização de Estados Ibero-americanos para a Educação, a Ciência e a Cultura | Pares Advogados | Polarising | Antena 3

Partners
| Câmara Municipal de Torres Vedras | Câmara Municipal de Loulé | Câmara Municipal de Alcobaça | Câmara Municipal de Leiria | Leiria City of Music | Câmara Municipal da Vidigueira | Câmara Municipal do Funchal | Câmara Municipal de Lisboa | Fundação D. Luís I | Câmara Municipal de Cascais | Câmara Municipal da Nazaré | Fundação Eugénio de Almeida | _ARTERIA_LAB | Universidade de Évora | Cineclube de Faro | ArQuente | Rede do Empresário
More benefits with the
RHI Membership
. Become a member!