"Moçoilas" - Music from Algarve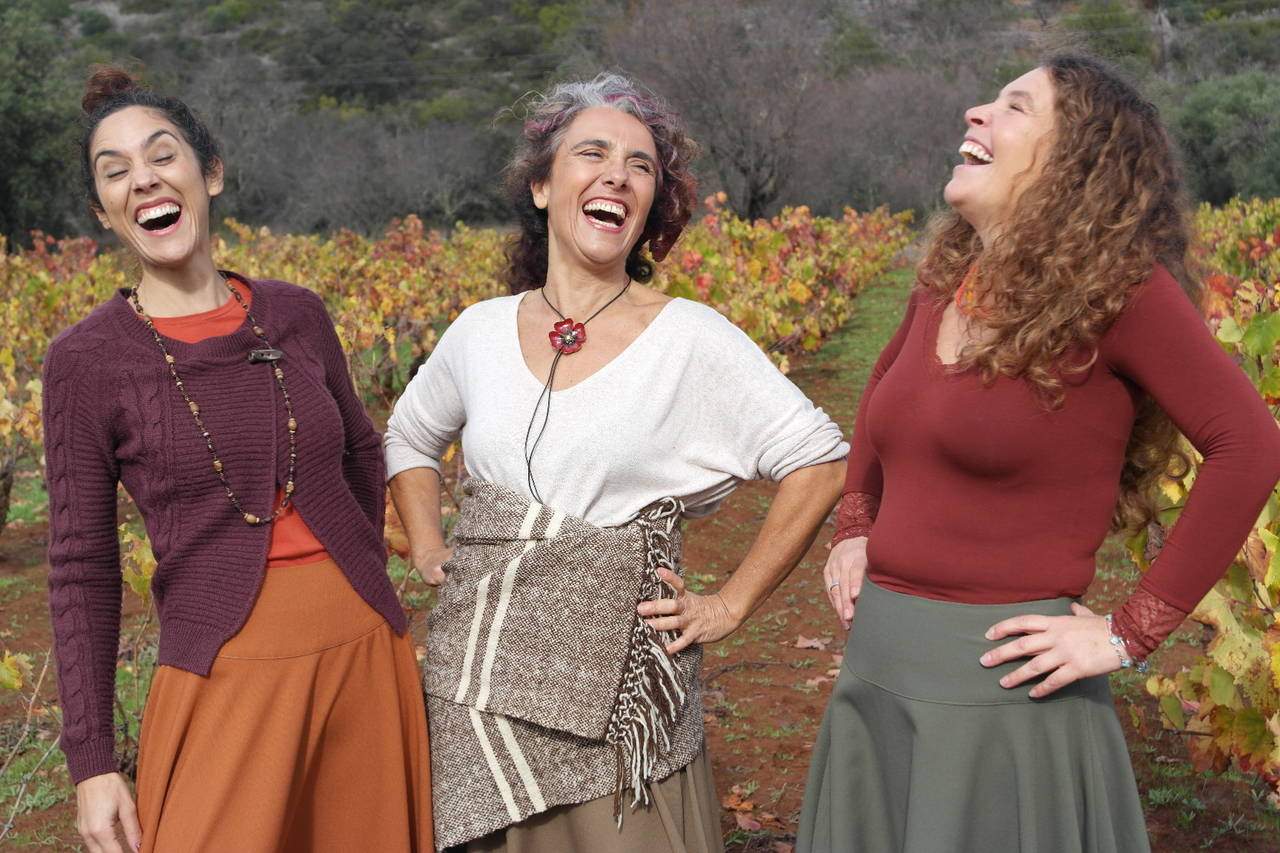 Inês Rosa, Margarida Guerreiro and Teresa Silva (the third line-up in a generation of women / moçoilas), the Moçoilas group was born out of a desire to revive and reclaim the songs of southern Portugal - more precisely the region of the Algarve. Forgotten or hidden in time, in the depths of a mountain range full of sounds, smells, colors and unique knowledge, these songs are part of and represent a large part of our cultural heritage. They reflect the soul and traditions of the Serra do Caldeirão, where singing has always been a representation of national identity.
Reinterpreting many of the old themes and enriching them with their own energy, the Moçoilas group have reached their 25th anniversary. Modifying some songs, appropriating others and paving the way for new melodies and new songs, they have had a prestigious career full of adventures, successes, experiences and a sharing of memories. And there's no better way to celebrate this huge achievement than by releasing a new album named "Atão, Porque Não?" (So, why not?).
To book this show please contact us
HERE
or through our e-mail:
rhi@arteinstitute.org
More benefits with the
RHI Membership
. Become a member!